No Minimum Balance Fee Savings Accounts for Veterans and First Responders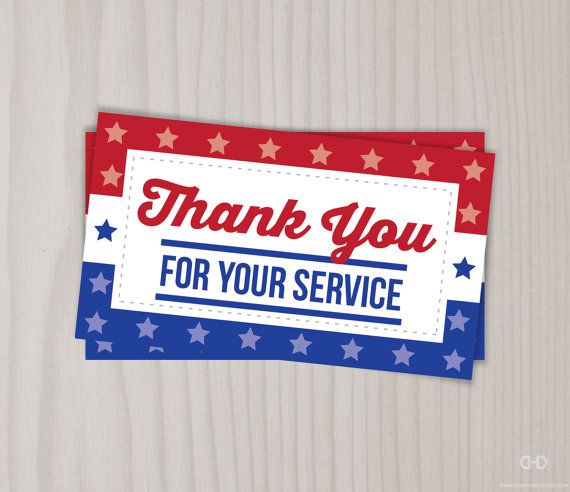 Show your ID card or discharge papers to receive a No Service Charge/No Minimum Balance Savings Account for life.
First Responders are defined as paramedics, emergency medical technicians, police officers, firefighters, rescuers, and other trained members of organizations connected with this type of work.
Applies to new and existing members. Veterans or First Responder must be the primary member or the spouse of the primary member to qualify.
Rake in the Savings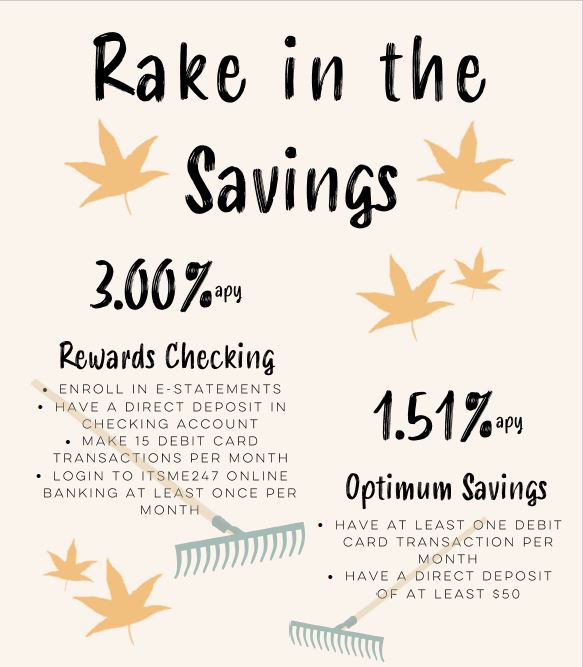 Start Earning 3.00% APY in your Rewards Checking by
Enrolling in E-Statements
Have a Direct Deposit in Checking Account
Make 15 Debit Card Transactions per month
Login to ItsMe247 Online Banking at least once per month
Start Earning 1.51% APY in your Optimum Savings by
Having at least one Debit Card Transaction per month
Having a Direct Deposit of at least $50
View the PDF Flyer
Rewards Checking: Interest will be paid based on your average daily balance up to $15,000. Interest will be paid monthly providing all above criteria are met. APY = Annual Percentage Yield. Certain business accounts do not qualify for this program. Some restrictions may apply. Optimum Savings: Must have a share savings account to be a member and qualify for the Optimum Savings account. Share savings account opened with a $5 minimum deposit. No minimum deposit required to open a checking account. If checking account does not have a debit card and e-statements, it will be subject to a $5 monthly fee on balances less than $50. If terms are not met, the base interest rate on the Optimum Savings is .10%. There is no limit on the number of electronic withdrawals and the Optimum Savings is not subject to Reg D fees. APY = annual percentage yield. Federally insured by the NCUA. Some restrictions may apply.