Holiday Loan Specials
Unsecured Loan Special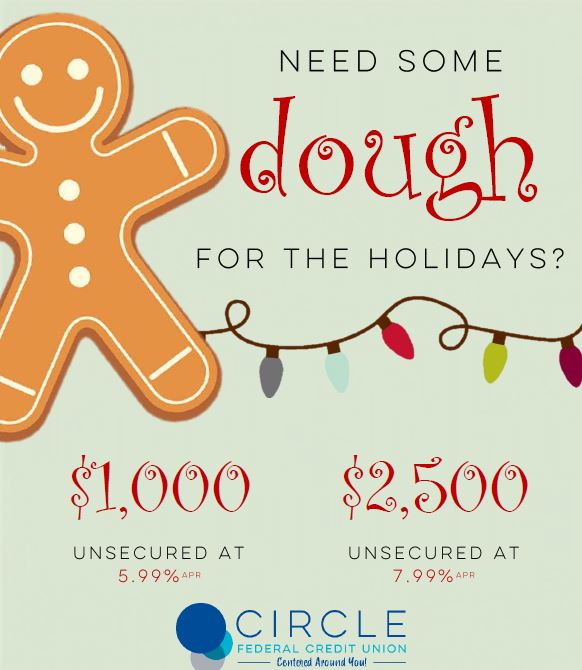 APR = Annual Percentage Rate. Membership required. Loans subject to credit qualifications and approval. No loan processing fee. Some restrictions may apply. See a Member Service Rep for details. Federally insured by the NCUA.
No Payment for 90 Days and Skip-A-Pay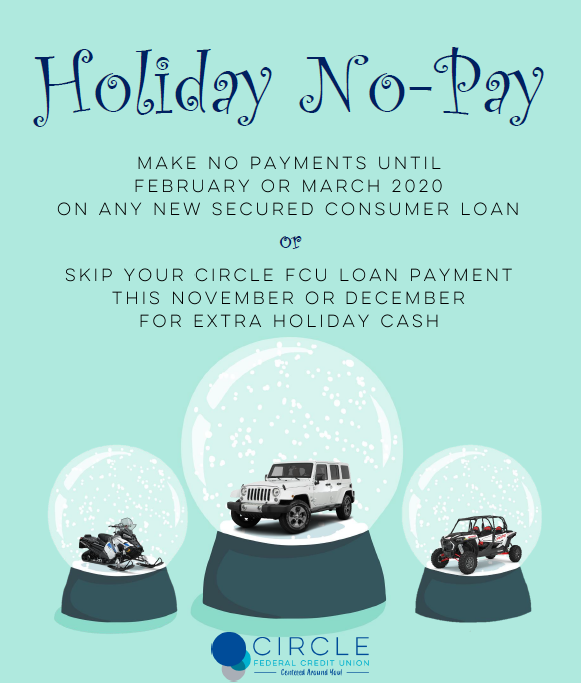 Real estate loans, lines of credit, and Visa credit cards are excluded from this offer. Restrictions may apply. Fee of $29.00 per skipped loan. If you have skipped a loan payment this year you are not eligible to skip again. Not valid with any other discounts or promotions. Must meet loan underwriting guidelines. Refinance of existing Circle FCU loans may not qualify. You can fill out the Skip-A-Pay forms through online banking or in a branch location and completed forms and payment must be received by December 31, 2019. Loans must be current and in good standing to qualify. Finances charges will continue to accrue at the rate provided for in your original loan agreement. Deferring payment(s) will result in a higher total finance charges than if payments are made as originally scheduled: and will extend the term of your loan(s) resulting in extra payment(s) after your loan(s) would otherwise be paid off. You will be notified if for any reason Circle FCU will not be able to honor the Skip-A-Pay request. Federally insured by NCUA.